THE FLOWER SHOP
CONTENTS
LARGE BOUQUET
MEDIUM BOUQUET
SMALL BOUQUET
MIDI BOUQUET SET
MINI BOUQUET SET
WREATH MAKING KIT
IKEBANA KIT
IKEBANA KIT FOR KIDS
CUT FLOWER BOX
PRINTS
**NEW**
B
ASKET
SHIPPING: We send all orders with a next day delivery (1-2 days). However ,please note everything is made to order so can take a day, or two at most, to dispatch. All orders are gift wrapped and if buying as a gift, please leave a comment in the comments section when ordering. This can be written out and put in your box so that the reciever knows who has sent them a gift! Use the comments section for anything else you think useful but be aware we cannot reply to these comments. thank you.
For all shop enquiries please contact: www.flowersvermilionshop@gmail.com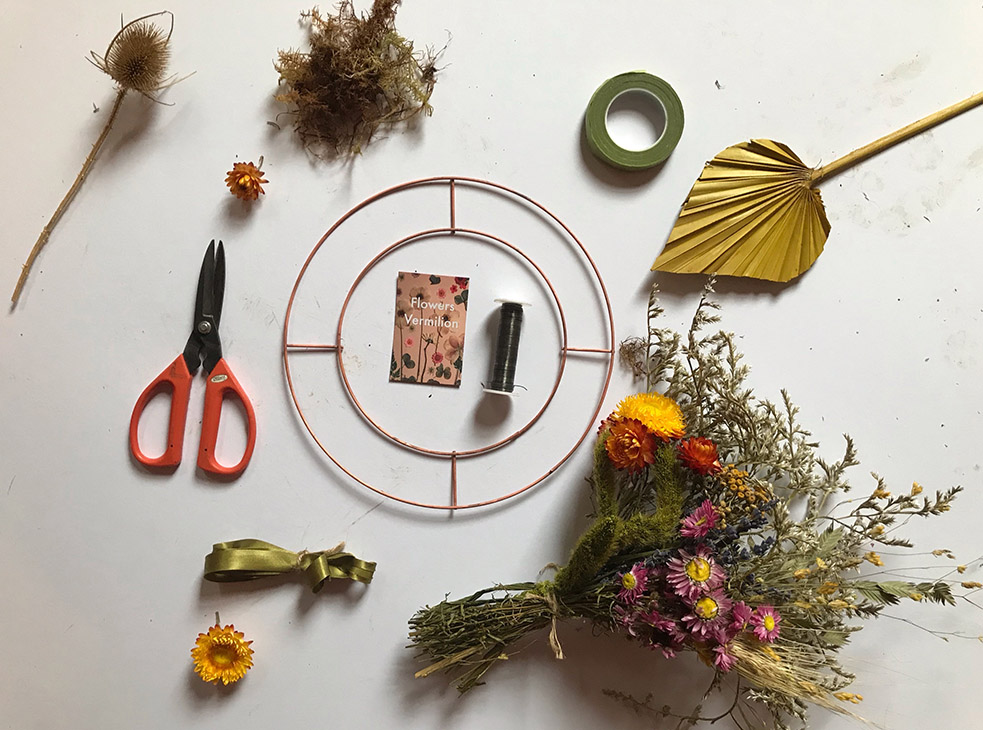 WREATH MAKING KIT

Price....£40


Add to Cart
Bring nature into your home by making your own dried flower wreath. In light of recent events I wanted to offer people something that they can do from home and that will brighted up their days. These wreaths are made using dried flowers and will last, full instructionS are given!
Kit includes: Instructions, wreath ring, floristry wire, moss, selection of dried flowers, decorative ribbon.